---
CBD Tincture
You are not wrong if you think cannabidiol products are all over the place lately. The past several years have seen a rise in the use of CBD. There are several innovative methods to use CBD products, such as CBD oil tinctures, topicals, snacks, and drinks.
For newbies seeking the best approach to use CBD for their particular objective, this causes a lot of uncertainty. How do you decide what to choose and from where? Oils account for the highest share of the market in the CBD sector. But even though they are quite different, CBD oils include CBD tinctures. However, unlike other hemp-derived CBD products, CBD tinctures are less simple. Folks use CBD tinctures for a wide range of reasons. Whatever your reason, Tale of Two Strains has a wide selection of CBD tinctures to suit your needs.
What is CBD?
One of the numerous chemical substances discovered in cannabis plants is Cannabidiol (CBD)
. It is similar to the hallucinogenic substance present in cannabis, tetrahydrocannabinol. Regardless of your consumption, CBD cannot make you euphoric as THC.
Tinctures are liquids with alcohol in them and the CBD component. Therefore, CBD tincture is a nutritional supplement with a significant cannabidiol concentration in liquid form.
High-CBD hemp petals are steeped into a refined form of ethanol known as grain alcohol and boiled over low flame for many hours to prepare CBD tinctures. Alcohol can be replaced with vinegar or glycerin. However, producers of quality cannabis tinctures employ alcohol. Even though the production process takes time, it is simple. Plain CBD tinctures are bitter in taste. So, when the solution is prepared, oils like orange and peppermint are added to give the flavor. Moreover, high-quality CBD tinctures have a low tetrahydrocannabinol content of less than 0.3%. It is cannabis' main psychoactive ingredient.
The majority of individuals use CBD tinctures to treat medical ailments.
Some people select cannabis for its physical effects, while others choose tinctures to cope with their despair or anxiety disorders.
Depression and Anxiety
The adverse effects and addictiveness of medicines for mental health are common. Because of this, a lot of individuals choose alternative mental health treatments.
According to research, cannabidiol effectively treats obsessive-compulsive conditions, post-traumatic stress disorder, seasonal anxiety, and general depression.
Pain
Although there are many types of pain, most CBD consumers are drawn to CBDs to relieve them.
Athletes frequently utilize CBD for their joints, ligaments, and recuperation. Additionally, it has demonstrated promise in easing sciatic discomfort.
Neuroprotective Use
Epidiolex is a CBD medication for pediatric epilepsy.
However, it could also benefit other neurological conditions, including Alzheimer's and multiple sclerosis. Moreover, several studies showed that people with Parkinson's, who frequently have problems sleeping owing to medicines and an inability to find ease, had better sleep.
Cancer-Associated Effects
Inconvenient side effects from chemotherapy include drowsiness and vomiting; CBD may provide relief. 
How to Use a CBD Tincture?
After learning about why CBD tinctures are used, it's time to understand how to use them. 
Sublingual administration involves keeping the oil beneath the tongue for 30 to 60 seconds, which is the most typical method for ingesting tinctures.
Small vessels of blood called capillaries are abundant in this region. Some cannabinoids can skip the digestive system and enter the circulation more quickly by retaining the mixture there. After letting the mixture stay on the tongue for a while, consume the remainder so that the digestive tract can use the other CBDs.
Other CBD Usage Options
There are numerous ways to use CBD tincture if you don't like its taste.
 Edibles
An undercover method to absorb CBD is through edibles. They are available in various forms, including candies, mints, gummies, and truffles. CBD should travel through the gastrointestinal tract when consumed, which delays the start of the action. Effects may not be felt for two to three hours. Absorption rates generally range from 20 to 30%.
Topicals
These items are made to be put on your body straight away. Cannabidiol-infused lotions, balms, gels, creams, and transdermals may be a viable option if you are trying to treat a particular skin ailment or a specific discomfort.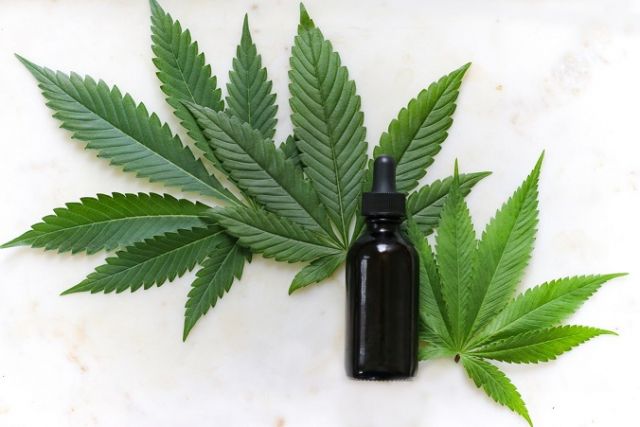 Risks Associated with CBD Tinctures
The World Health Organization said in research from 2017 that CBD is a substance that may be consumed safely and effectively.
It also said there was no proof that approved nonprescription CBD products were linked to any health issues. But, to utilize insecticides, leftover solvents, toxic metals, and other dangerous additives like propylene glycol and 5F-ADB, users must exercise caution and visit a healthcare professional. Some of the often-reported negative effects of consuming CBD products include the following: •        Diarrhea •        Tiredness •        A change in appetite
Is CBD Oil the Same as CBD Tincture?
No. Although the two phrases are frequently used together, they refer to two distinct items.
CBD oils contain an oil basis, as their name would imply. Conversely, the foundation of CBD tinctures is alcohol.
What are Full-Spectrum, Broad Spectrum, and Isolate?
Cannabis extracts, commonly known as concentrates, come in the forms of Full Spectrum, Broad Spectrum, and CBD isolate.
The words are a concise technique to describe the variety of bioactive agents in a specific extraction. They are designed to represent the quantity of plant-produced therapeutic compounds in addition to the principal CBD.
What Advantages does Broad Spectrum CBD Oil Tincture Offer?
While having extremely low quantities of THC, broad-spectrum CBD oil provides consumers with all the health advantages of CBD and other healthy hemp and cannabis plant components.
There are no undesirable components when CBD is used in a straightforward oil tincture, giving you the greatest level of choice in how and how much to consume it. For the quickest benefits, consume it straight; alternatively, incorporate it into your favorite beverage or test one amongst our CBD mixes.
Conclusion
In an oversaturated market with too many items, Tale of Two Strains was founded with the straightforward objective of selecting high-quality CBD products. We assist our consumers in every possible way and offer them the top goods so they can stop their search. At Tale of Two Strains, we only carry CBD Tinctures of the finest grade and ensure they adhere to the strictest industry standards. Moreover, no hassle of waiting in lines or traveling huge distances, as you can order CBD tinctures online.